Pocket Bear #16 Bolo Tie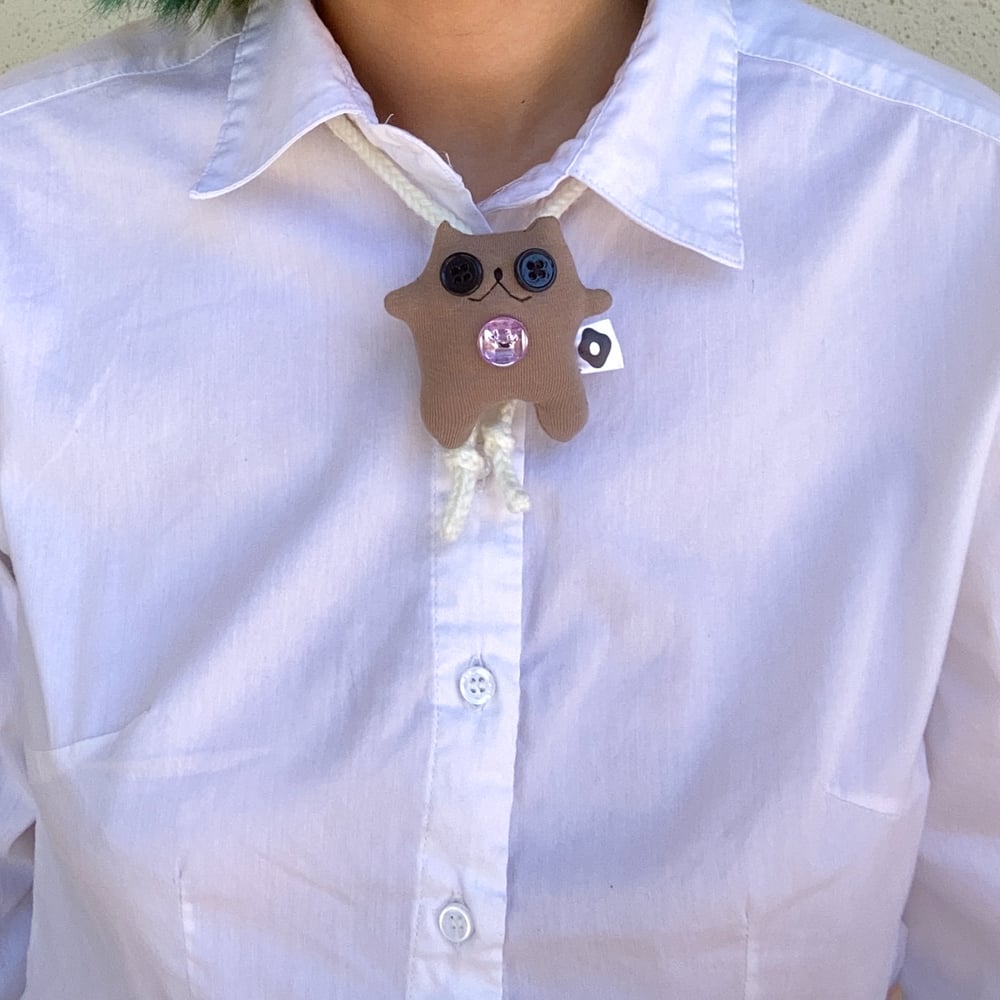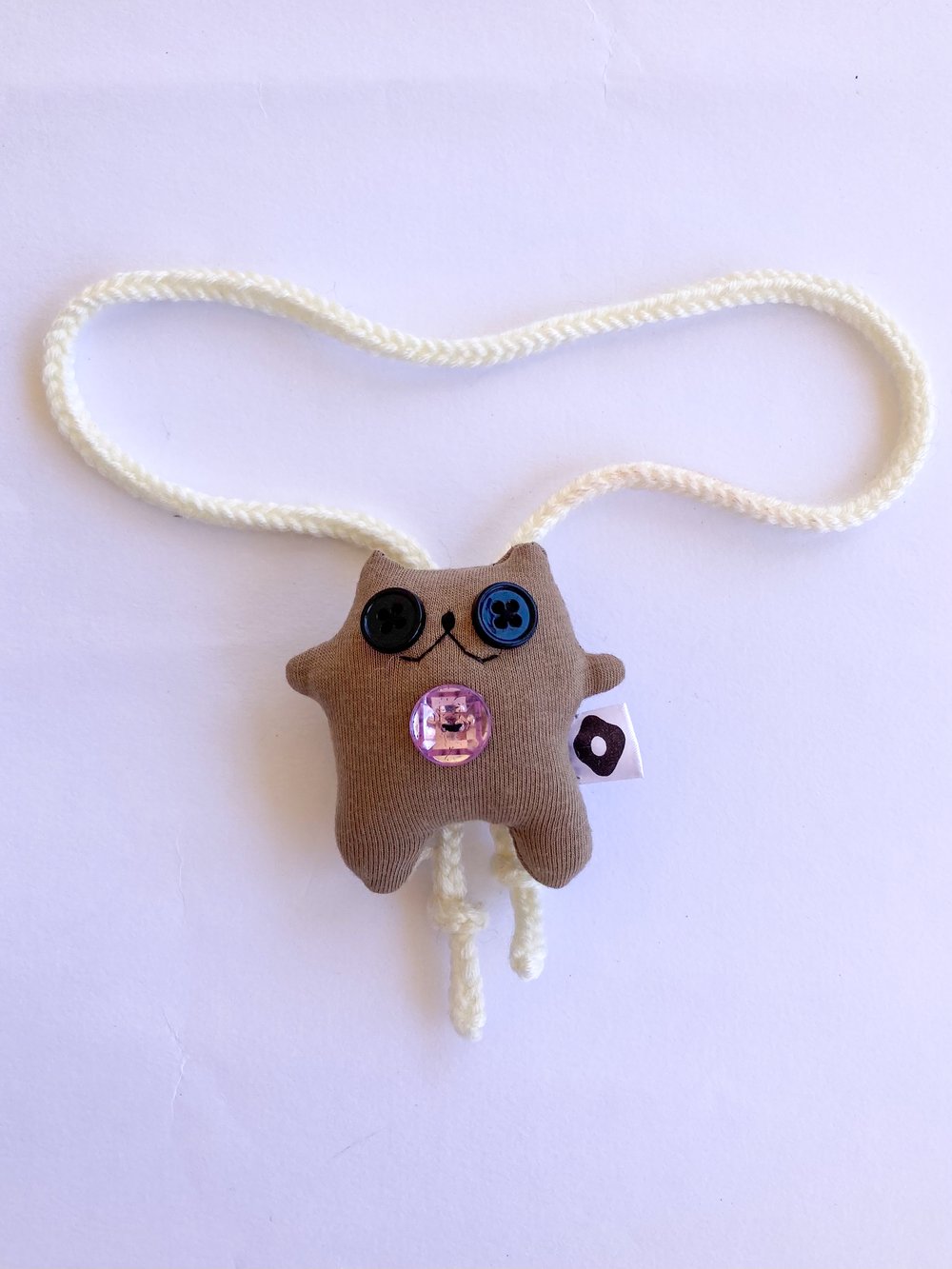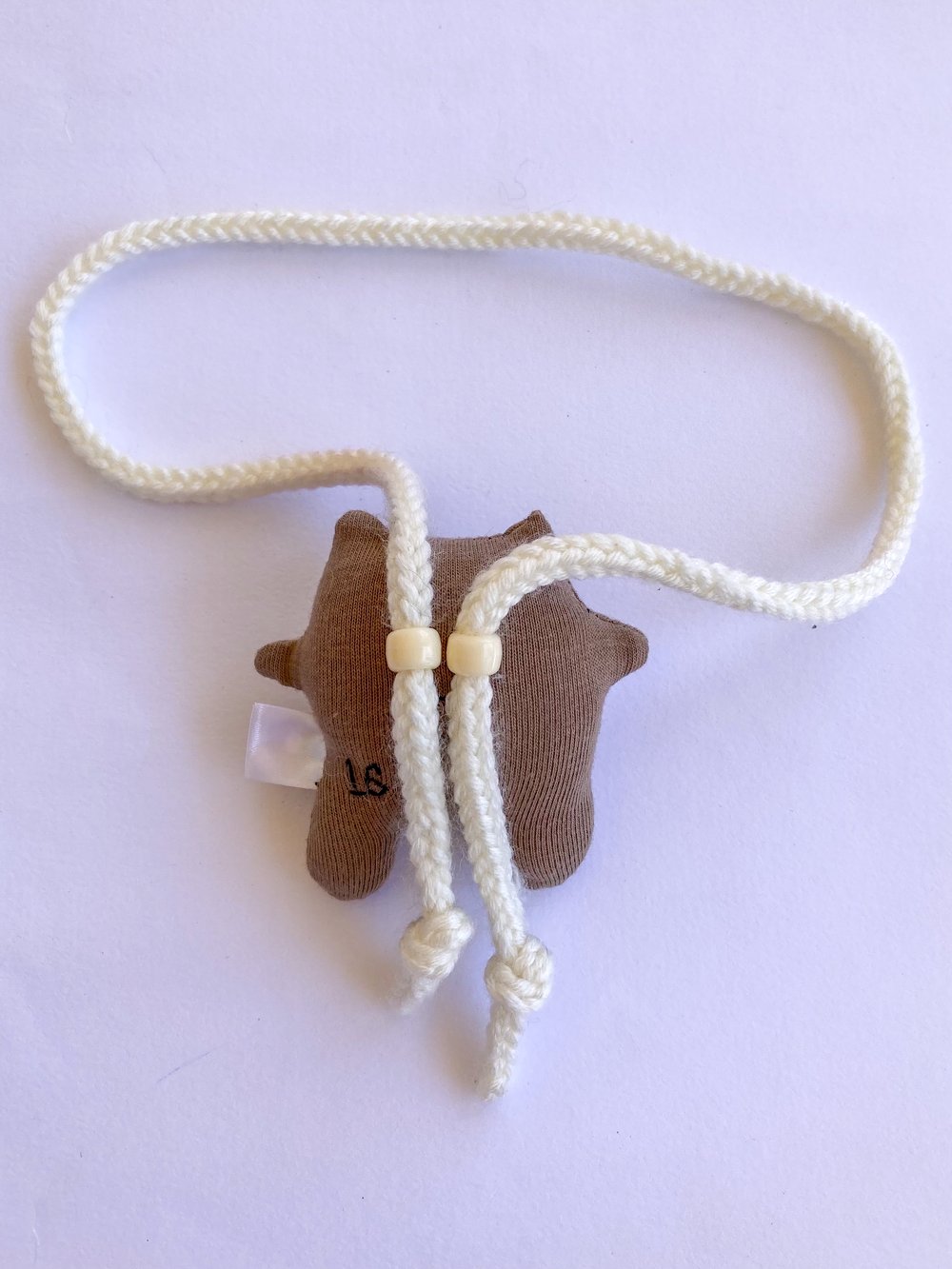 An adjustable bolo tie featuring a tiny plush bear. Pocket Bear #16 is approximately 2.5" tall. Cord is 25" long.
What are POCKET BEARS?
The pocket bear is a figment of my imagination- a tiny, plush bear that can fit into one's pocket and keeps its human company. Although the pocket bear is small, soft, and "cute" in the aesthetic sense, it is not weak, helpless, or powerless. In my universe, the pocket bear is a powerful creature, and in numbers is able to form something much larger than itself.
Each pocket bear has a number embroidered on its back, assigned to the bear in order of creation (ex: Pocket Bear #5 is the 5th bear ever created).
Designed and crafted with care at the Shleggwear studio in Los Angeles.